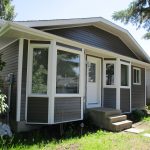 With a 40 year guarantee from our supplier, we are confident you will be thrilled with your homes new look and safeguards.  Our product can be run at any length preventing any seaming on your home, which is both insulation and pest preventative.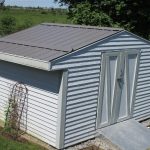 And of course the added bonus of reduced energy use!  Easy to clean and requires little maintenance, this exciting new alternative will add some serious value and style to your treasured home.
We manufacture all the trims and corners for windows and doors in our shop.  Select from a wide variety of colors ranging from soft and earthy, to vibrant and eccentric!
We also do roofs, interior cladding, shutters, and other unique products.