Customize your own table.  For more info please e-mail: National RV Siding.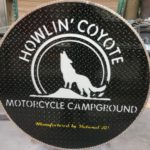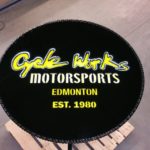 We custom build ground loading trailers.  For more information on specs and price, please e-mail:  National RV Siding.
Made from 100% recyclable 30 gauge steel, this heavy duty cladding is formed to resemble traditional woodgrain vinyl, but without all the risks that come with it.  Our product is fire resistant, weatherproof, and will not fade.