1. SMOOTH LOCK (SL)
The 1/2" SL uses 2" of metal from the overall cut size.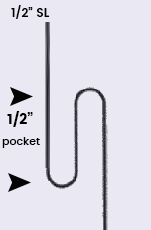 The 3/4" SL uses 3" of metal from the overall cut size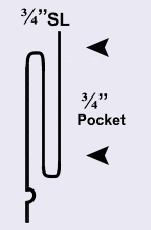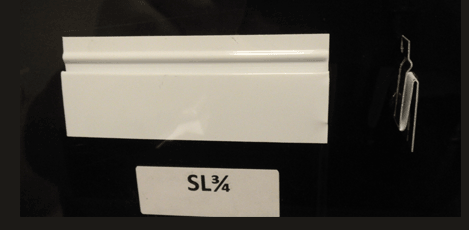 The 3/4" SL is user friendly and allows more room for error.
2. PITTSBURGH LOCK (PL)
The PL uses 2 inches of metal.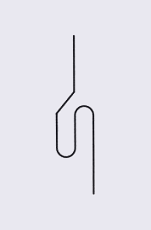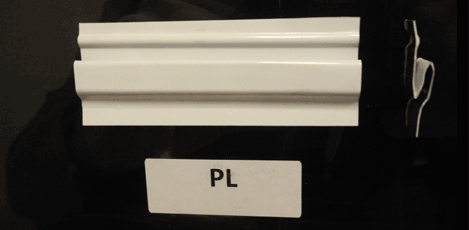 3. MOCK PITTSBURGH LOCK (ML)
The ML has become more popular over the past few years.
It is located at the bottom of units, 1″ of material is required to manufacture the ML.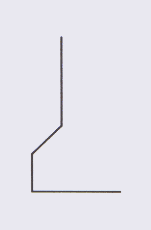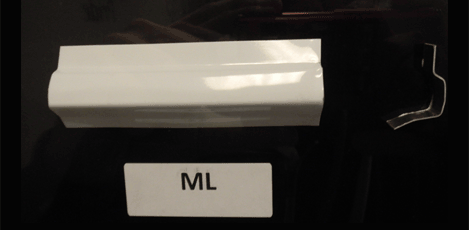 4. NO LOCK (NL)
This indicates that no lock is needed and just the rough edge is left.

5. HEM LOCK (HL)
The HL is utilized for pieces which may require a 1/2 inch return to allow the finished edge to be smooth rather than raw. (as is the case when no lock is applied.)
The standard HL has a 1/2 inch return as it is the minimum amount needed to manufacture the HL, however returns of 3/4″, 1″ etc., are also possible.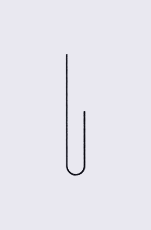 6. ROOF LOCK
Roof lock locks two or more pieces together with only a small seam.